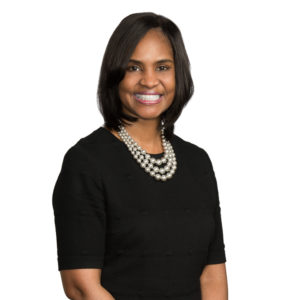 Shawn Wright, Board Chair
Elected: Spring 2018 Partner, Blank Rome LLP Elected Shawn M. Wright concentrates her practice in the area of white-collar criminal litigation, with a specific focus on the Foreign Corrupt Practices Act ("FCPA") and international anti-corruption laws; criminal antitrust; public corruption; and government contracts matters. She represents corporations, boards of directors, and corporate executives in a wide range of internal and government investigations, audits and risk assessments, parallel proceedings, and before enforcement agencies and bodies such as the U.S. Department of Justice ("DOJ"), Securities and Exchange Commission ("SEC"), and other authorities. Shawn's practice includes internal compliance program development for the FCPA, including establishing workplace compliance policies and procedures, due diligence in mergers and acquisitions, third-party relationships, and other transactions. She also conducts internal investigations and provides counsel on violations of the Department of Treasury Office of Foreign Assets Control ("OFAC"). Additionally, she represents companies and nonprofit organizations and their boards of directors regarding corporate governance, compliance, and internal controls issues. Shawn is a member of the Women President's Organization – Greenbelt Chapter, which supports and promotes women-owned companies. She is also a tutor and mentor to diverse women law students. She is an enthusiastic football and basketball fan, both professional and collegiate.
David Collins
David Collins has an associate's degree from American University in marketing. He spent the next 20 years working in finance for corporations such as Gannet, Cemex and Cystic Fibrosis Foundation. With his father, he started the John Collins Foundation ten years ago and has worked with such organizations as the Boys and Girls Club of Pinellas County Florida, United Way of Tampa, and various other non-profits. He became President of Foundation last year and has served on several nonprofit boards as well as committees. He has supported and been affiliated with MSP for almost five years providing financial and advisory support.