Announcements & Press Releases
My Sister's Place Statement Regarding Current Events (BLM)
To read My Sister's Place's statement regarding George Floyd 

click here
.
My Sister's Place Partners with Silent Beacon to Provide Panic-Buttons for Domestic Violence Survivors
October 10, 2019 – My Sister's Place Adopts New Tech to Combat Domestic Violence
My Sister's Place is adopting stealthy new technology courtesy of Silent Beacon, enabling survivors to get immediate help in life-threatening situations. To learn more click here.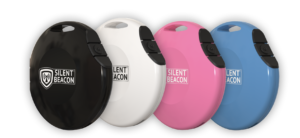 My Sister's Place Named 'One of the Best' Nonprofits by the Catalogue for Philanthropy
My Sister's Place has undergone a rigorous review process conducted by a team of 120+ experts in the local philanthropic field, and has met the Catalogue's high standards. Potential donors can be confident that the nonprofits in the Catalogue are worthy of their support.